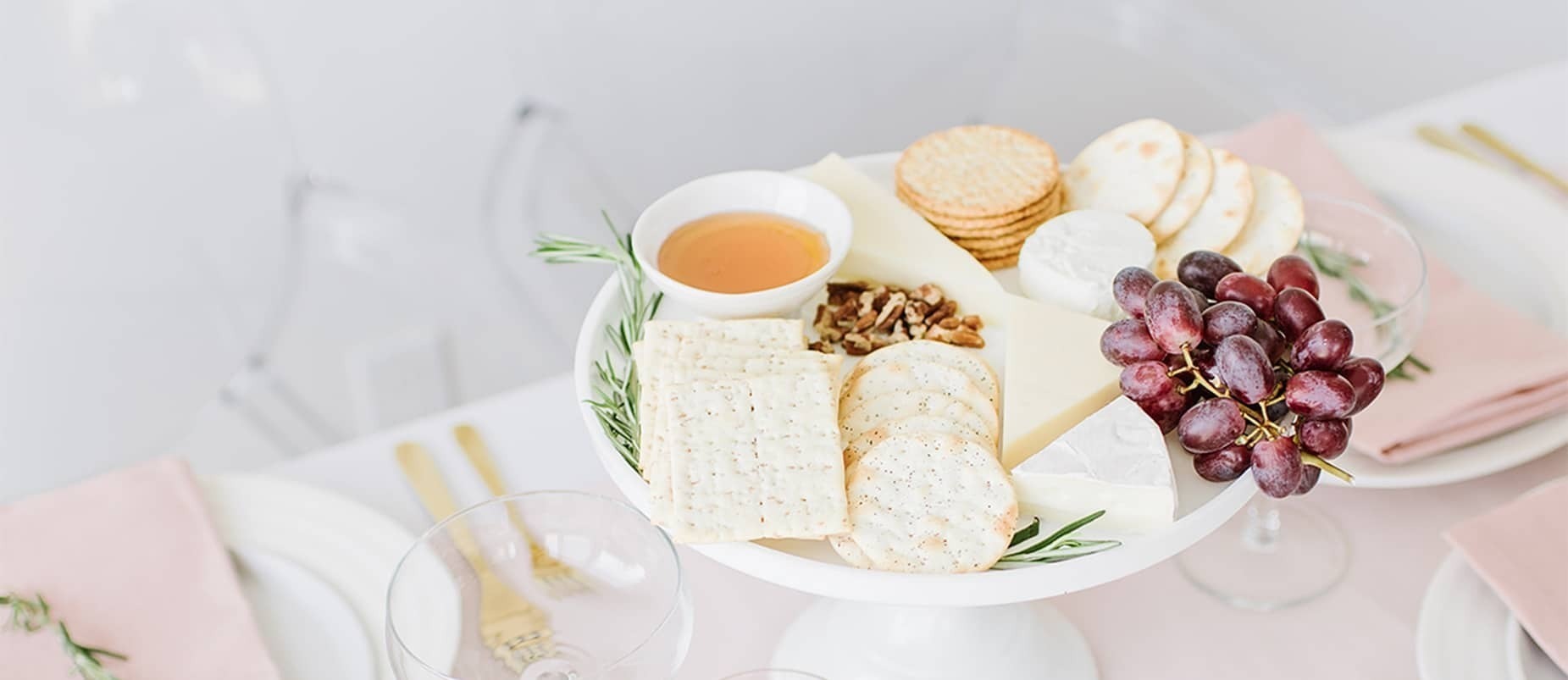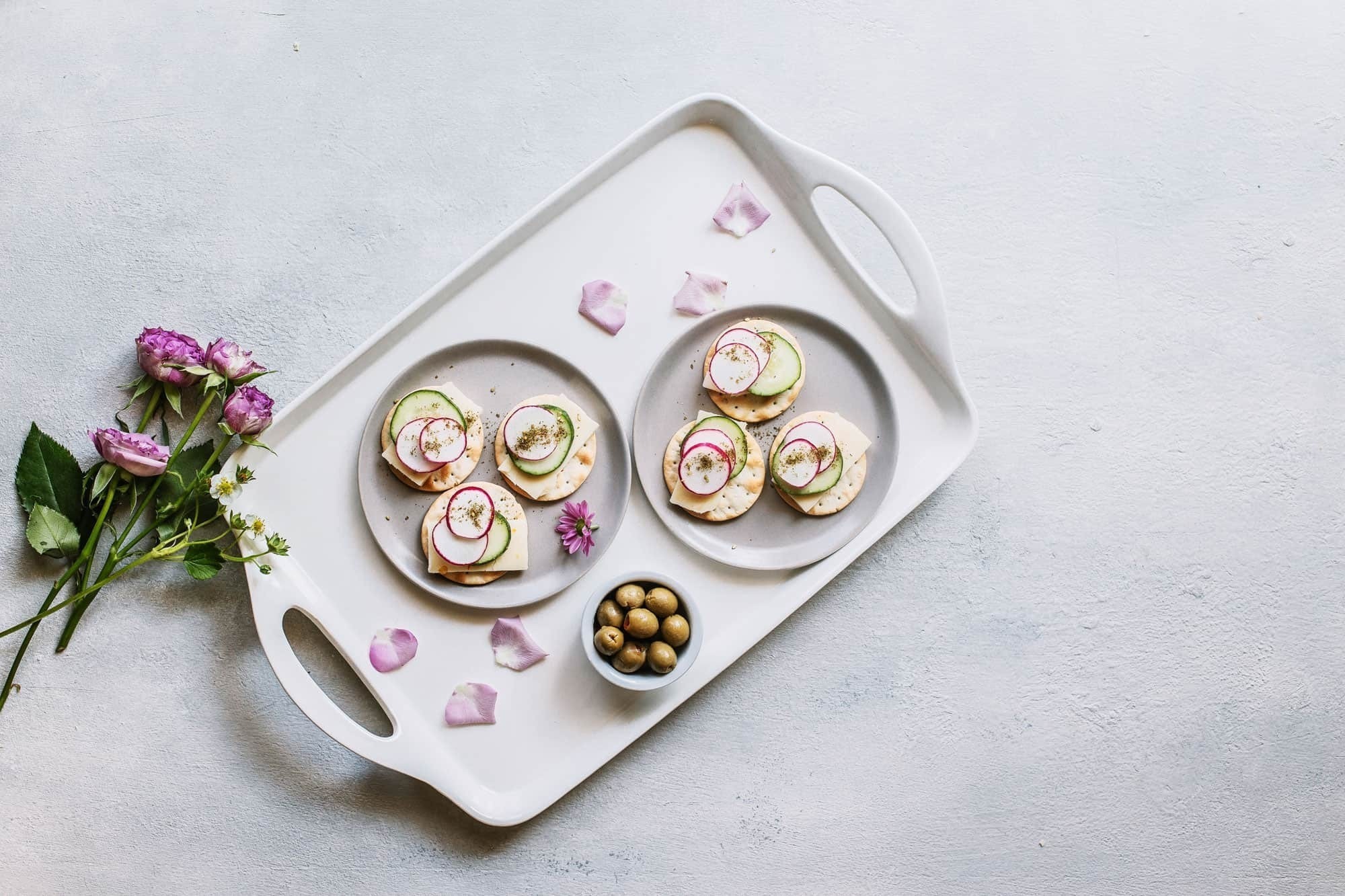 Wellington on
your Table
Ingredients
1 tablespoon butter or olive oil
1 pound (about 3.5 cups) whole kernel corn*
2 cloves garlic, minced
1 jalapeño, seeded and finely chopped
1/4 cup finely chopped red onion
1/4 cup crumbled cotija cheese or queso fresco
3 tablespoons finely chopped fresh cilantro
3 tablespoons Greek yogurt (or mayo)
1/2 teaspoon chili powder
juice of 1 lime
Kosher salt and freshly-cracked black pepper
Wellington Garlic & Herb Water Crackers
Instructions
Melt butter in a large sauté pan over medium-high heat. Add corn and cook for about 10 minutes, stirring occasionally, until golden and caramelized. Add in the garlic, and sauté for an additional 2 minutes until fragrant.
Remove from heat and add the corn to a mixing bowl. Add in the remaining ingredients and stir until combined. Taste, and adjust seasonings as needed.
Serve immediately, or refrigerate in a sealed container for up to five days.
*Feel free to use frozen or canned corn. Or fresh corn cut off the cob that has been cooked.
Ingredients
Wellington Stone Wheat Crackers
2 tablespoons chocolate hazelnut spread
4 oz cream cheese (softened or at room temperature)
Sliced bananas
Instructions
Combine the chocolate hazelnut spread and cream cheese
Layer on top of the graham crackers
Adding sliced bananas on top
Make the cake as high as you want!
Ingredients
1 box Wellington Crackers
8 oz softened cream cheese
1 box instant vanilla pudding 3.4oz small box
2 C milk
2 tsp cinnamon
1 Tbsp powdered sugar
chocolate melting wafers (for dipping)
sliced apples (for dipping)
Instructions
FOR THE DIP
Beat the softened cream cheese until slightly whipped and light.
Add milk and the pudding. Beat until incorporated.
Refrigerate to allow to fully chill and set up.

FOR THE CRACKERS
Melt the chocolate wafers and dip crackers, or make whatever designs you like. Allow to dry.
To make a marble effect, swirl the white & dark chocolate together, lay in the cracker, and allow to dry.
Slice apples or fruit of your choice (optional)

ASSEMBLY
Serve the dip in a bowl and surround it with layers of crackers and fruit. Top with shaved chocolate for a pretty garnish.
Enjoy!

By: Sara @afoodloverslife.com
Load more