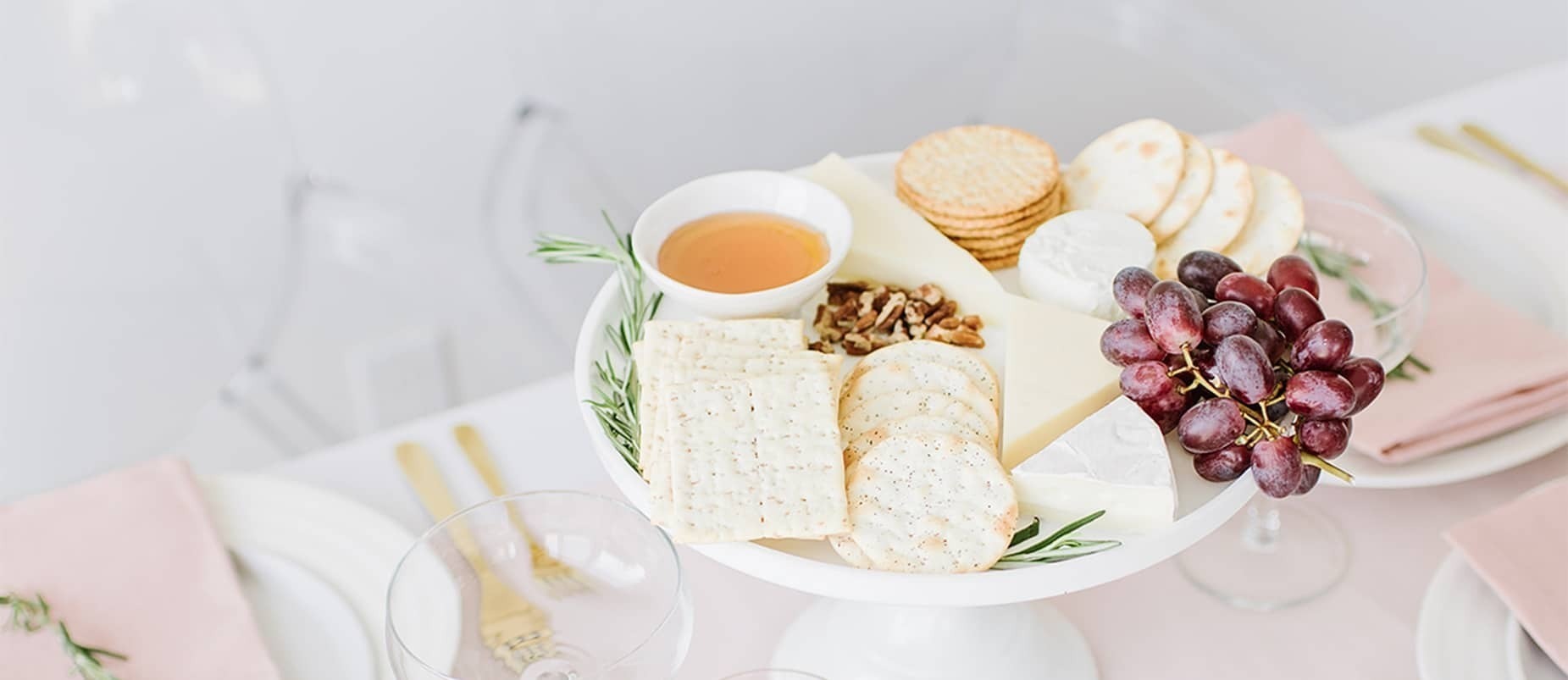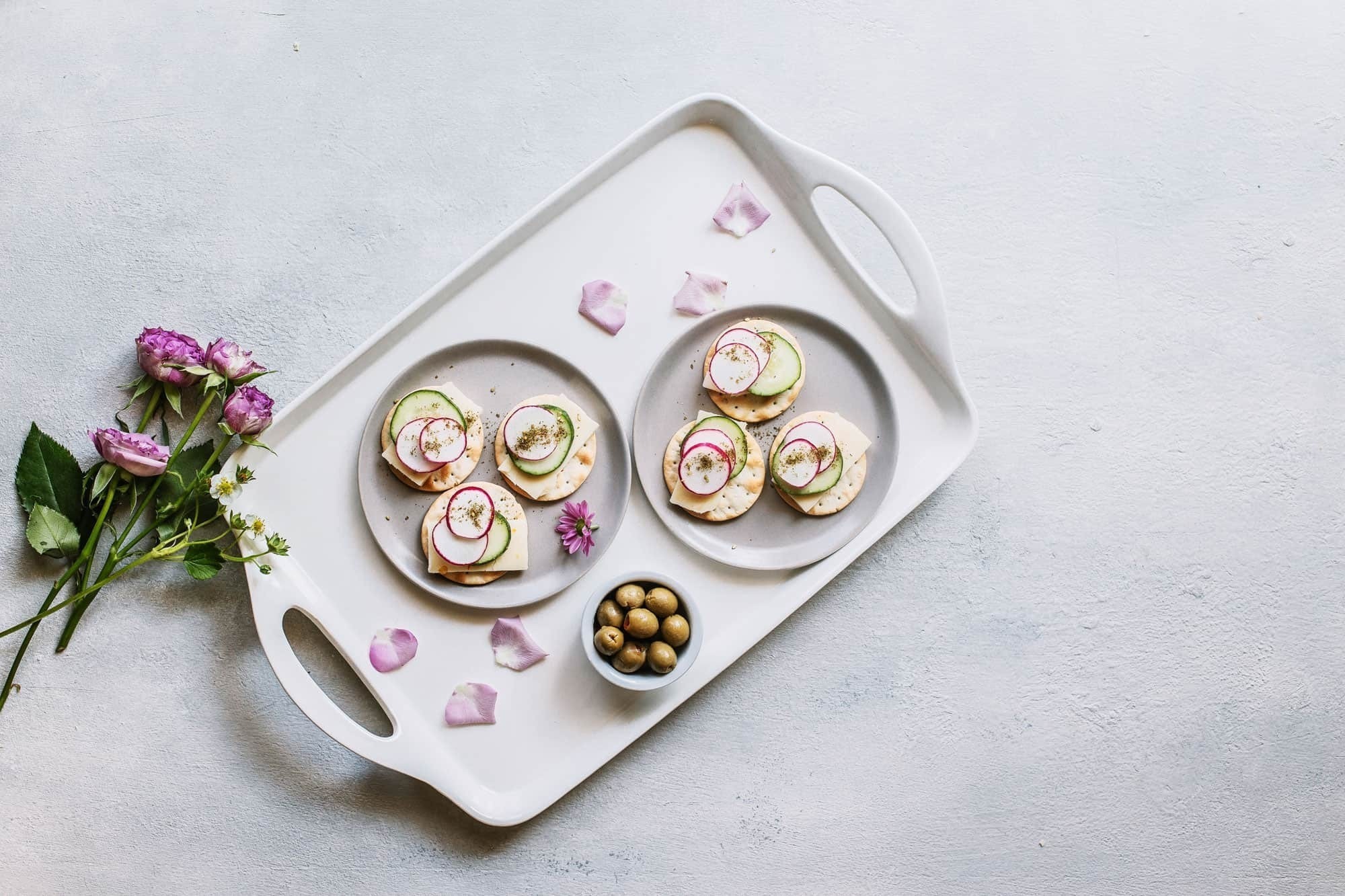 Wellington on
your Table
Ingredients
FOR THE SALSA
1 fresh pineapple cut into 1/2 inch steak sized slices
1 cup red bell pepper chopped (1 large)
1/2 cup avocado chopped (1 medium)
1/2 cup red onion diced
1/4 cup fresh jalapeños or peppers of your choice diced (about 2) or taste
1/4 cup fresh cilantro chopped
1/4 cup fresh lime juice (about 2 limes)
Salt to taste
FOR THE CREMA
15 oz Crema Mexicana (1 jar) or Sour Cream
1 tbsp zest of 2 limes
Instructions
FOR THE PINEAPPLE
Break down and slice the pineapple into 1/2 inch steak sized pieces, grill until starting to soften and color with grill marks. Remove when still tender-crisp. Cool the chop into medium dice.
Chop the rest of the salsa ingredients. A finer dice on the jalapeno and onion makes for a nicer texture.
Juice the limes, saving a final squeeze for plating. **ZEST the limes first, setting aside the zest for the crema. Save a final section of lime peel to zest at the very end when plating.
Combine the salsa ingredients with the lime juice, and a pinch of salt to taste.

FOR THE CREMA
Combine the crema with the lime zest.

ASSEMBLY
Serve in separate bowls, or on a serving platter by spreading the crema, then top with the salsa. Add a final zest and a squeeze of lime juice over the top. Serve with Wellington Crackers and enjoy!
Ingredients
1 tablespoon olive oil
1 cup part skim ricotta
1 8 ounce log goat cheese
3/4 cup crumbled feta
1 clove minced garlic
1/4 teaspoon salt
1 teaspoon lemon juice
1/4 cup freshly chopped basil
1/4 pound yellow cherry tomatoes
1/4 pound red cherry tomatoes
A box of Wellington Multigrain Crackers
Instructions
Preheat oven to 350F
Spray a small 6 inch baking dish with nonstick spray.
In a large bowl, mix together the olive oil, ricotta, goat cheese, feta, garlic, salt, lemon juice, and basil. Use a spoon to combine as much as possible, although it doesn't need to be perfect. When combined as much as you can by hand, stir in half of the tomatoes.
Pour mixture into baking dish and top with remaining tomatoes,
Bake, uncovered, for 30-40 minutes or until bubbly and slightly browned.
Serve Wellington Crackers.
Ingredients
1 box Wellington Toasted Sesame Crackers
1 package (16 oz) fresh strawberries, stemmed and diced
4 tablespoons sugar
1 tablespoon vanilla
1/2 teaspoon finely grated lemon peel
1 package (8 oz) cream cheese, softened
1 container (6 oz) vanilla yogurt
2 tablespoons thinly sliced fresh mint leaves
Instructions
Meanwhile, in medium bowl, mix strawberries, 1 tablespoon of the sugar, the vanilla and lemon peel. Let stand 5 minutes.
Meanwhile, place remaining 3 tablespoons sugar, the cream cheese and yogurt in medium bowl. With electric mixer, beat on medium speed until creamy and smooth. Spread cream cheese mixture on serving plate. Drain strawberry mixture, if necessary; spoon on top of cream cheese mixture. Sprinkle with mint leaves. Serve dip with Wellington Crackers.
Load more